The Right Mix – Amping Up an Exciting New Musical Tool
In a tough marketing environment, it's not enough for a new product to embody killer technology. It also needs the unmistakable look and feel of a high-tech object.
The capabilities of Pivitec's e32 Personal Mixer are cool incarnate, replacing bulky gear for onstage sound monitoring and mixing with a compact device and one sleek app. That's all it takes for performers to hear and mix their sound onstage in real time. This personal mixer delivers superb 32-channel digital fidelity and pinpoint control from practically any handheld device.
As convenient as it is capable, the mixer is catching the eye (and ear) of top musicians across many genres and venues. Rodger Hodgson, legendary voice of Supertramp, will be using Pivitec gear during his 2013 tour which kicks off March 22 in Clearwater, FL.  It's also been a big hit with those performing in high-tech houses of worship. But before anyone could experience this prized gadget, it had to be shepherded through development to delivery – as only MTS does it.
In its earliest iteration, the mixer was housed in a generic, off-the-shelf enclosure. "We wanted to add design appeal and reduce the cost," says Pivitec president Tom Knesel. "That's where Matt came in. He designed a custom extrusion, which looked great. And he also helped us with the sourcing and saved us money."
The new custom extrusion halved the cost of the off-the-shelf housing, contributing significantly to per-unit profitability. At the same time, MTS designers delivered a unique, elegant enclosure in anodized aluminum that speaks directly to the sophisticated function of the mixer. It's a look Pivitec execs like so much that they've changed their app's screen to match it.
MTS seamlessly transitioned the new extrusion's custom-machined components from its in-house prototype shop to an MTS-managed production environment.  Staff experts in CNC machining facilitated design, testing and optimization of fixtures and tooling. The process delivered highest quality while restraining production cost.  As the product moved from design to the production stage, Pivitec saved substantial time and money.
For all its visual polish, the revamped e32 is truly rugged. Musical touring is murder on equipment, so the mixer is built to take a beating. In fact, Knesel said, it should survive if a truck runs over it.
"Matt's been a good resource," he said. "He has an exceptional sense of how manufacturing works – he knows the vocabulary. Since he has an in-house machine shop, you can try ideas out right there. He's helped us create not just a product but an identity for it."
Contact us today for these services from MTS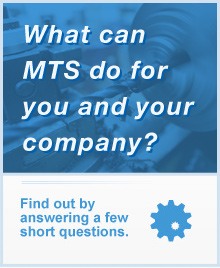 Contact Us
We're set to respond to the widest possible range of product design and product engineering requests.