MTS Congratulates Startup Weekend Lehigh Valley 2014 Participants and Winners
Since 2007, Startup Weekend has given people with product and service concepts, but no business experience, a chance to learn how to start up a business in 54 hours. The local effort around this organization, Startup Weekend Lehigh Valley (SWLV) gives folks the opportunity to pitch great ideas, risk free, for a chance to win prizes designed to help them take their idea to market. This weekend-long competition, now in its third year, is held at Ben Franklin Tech Ventures in Bethlehem. The turnout this year was great; 20 pitches from 37 participants at the start of the event that developed into seven teams making their final pitch.
The top prize went to CodeMyClass, offering educational tools for teachers to utilize digital technology in the classroom. Second place went to another ed-tech project, Connect Forward, that gives high school students a connection to the working world to learn about their career interests. Third place went to RuffTech, a gadget designed to keep pets from destroying furniture.
One of our favorite stories to come from this event is that of Skaffl, an educational app created by Rita Chesterston. The app allows teachers with iPad classrooms to distribute and collect assignments digitally. Skaffl won the inaugural SWLV in 2012 and is now part of the Ben Franklin Incubator and began selling products to teachers this year.
Since SWLV's inception, MTS has been involved in as both a sponsor and a mentor. Sponsors not only help make the event possible, but provide prizes for the competition that serve as a runway to start their business. Prizes include legal, accounting, and consulting services as well as prototyping opportunities and membership to Ben Franklin's incubation program. Startup Weekend gives individuals the chance to hone their entrepreneurial skills for full business development though experience and mentorship during the event.  This gives them confidence and skills to pursue their own ideas or makes them more valuable in their current position to lead value creation.
MTS is happy to be involved in SWLV, as it gives us a chance to promote and engage the entrepreneurial spirit in the Lehigh Valley. We look forward to working with this year's winners through their prize packages, and are excited to have the opportunity to help them develop their products.
For an in-depth look at this year's SWLV event, visit Keystone Edge.
A big congratulations to this years participants and winners, and a huge thanks to Lehigh Valley Tech for organizing and Anthony Durante of AEDC for facilitating the weekend's events.
Contact us today for these services from MTS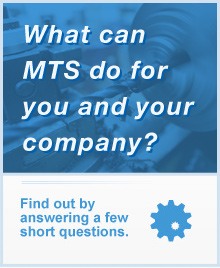 Contact Us
We're set to respond to the widest possible range of product design and product engineering requests.