Our Clients
What does an MTS client looks like?
At MTS Ventures, the "typical client" doesn't exist. Entrepreneur or enterprise, big budget or small, foreign or domestic, we work with clients with one thing in common – a respect and concern for quality of design and product to their customers.
We serve lots of sophisticated corporations, working intensively with their own design, engineering and development staffs. But we also make things happen every day for entrepreneurs and small manufacturers. Few companies have the breadth of internal design capabilities that MTS can provide.
We unlock the complexities of design and production to boost profitability. Our integrated services carry your products through each development phase, from initial dreams to exciting reality. The key is our proven ability to drive the design/development process from end to end using a customer focused working model. MTS's results give you the success you expect – in the form of superior returns in margin, image, quality and cost.
Contact us today for these services from MTS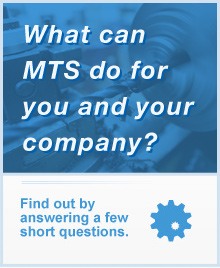 Contact Us
We're set to respond to the widest possible range of product design and product engineering requests.