Healing the patient: MTS and the reconstruction of a revolutionary therapy bike
There's a classic conundrum in post-op or post-injury rehab for hips and knees. Best outcomes dictate that patients move early into range-of-motion exercise. But for years, pedaling a therapy bike was impossible for patients newly on the mend, and difficult and painful even in later stages of rehab.
In further developing a breakthrough stationary therapy bike to overcome this problem, Dan Vassilaros, president of Mindbridge Innovations, confronted a dilemma of his own. The revolutionary OrthoBike™ blazed a systematic, progressive route to early mobilization therapy success.
More than an improved therapy bike, this is the kind of product that brings tremendous value to the world. It empowers patients to manage their own rehab, expanding the productivity of rehabilitation professionals and saving substantial money. For countless cases, it's just what the doctor ordered. But for OrthoBike to succeed in the business world, a powerful idea was not enough.
"The therapists who tried the initial prototypes are on record about its potential," Vassilaros said.  " 'This is the best device we've seen for early range-of-motion work' – that's what we heard from them."
OrthoBike's unique combination of features brought together strain-reducing dual-action arm and leg motion, complemented by adjustable elements throughout. This innovative combination gave patients the tool to customize the early range-of-motion exercise their individual cases required. They were unimpeded by previous barriers of pain and range limitation. OrthoBike also promoted enhanced gait training and – crucially from a marketing standpoint – was well suited to patient-managed home rehab use. It embodied a brilliant potential to reshape hip and knee rehab for the better.
Unfortunately, the physical presentation of preliminary iterations was less impressive. To excite patients – and persuade therapists and hospital buyers whose purchasing decisions were critical – it needed a look and functionality as winning and dynamic as its underlying conception.
Intent on shaping an OrthoBike worthy of its engineering pedigree, Vassilaros called on Matt Sommerfield and his team at MTS. At this point a process took over that combined evidence-based considerations with serious engineering and aesthetic resources.
Before MTS got involved, the product had already been through two generations of prototypes. The second-generation types, pulled together with the help of a sheet-metal fabricator, were effective but unrefined and far from beautiful.
To best understand the nature and scope of needed improvements, these rough second-gen versions were shared with rehab professionals. The feedback these efforts produced was grist for a host of major upgrades. An overall development process was charted, with the goal of achieving an essential transformation. This creative procedure aimed for something sleeker, more contemporary, more clearly bred to perform in rehabilitation environments.
Almost part by part, the MTS team considered and reshaped OrthoBike's mechanical details. The function of the crank was streamlined, pedal adjustments refined. The seat and handlebars received new, more ergonomic configurations. Adjustable parts were labeled, simply and clearly, to help patients and therapists make the most of their use. The design was made more compact and previously open assemblies were enclosed. Portability was designed in, and the device's digital performance measurement capabilities honed for maximum reliability and user friendliness.
Beyond all the improvements this method yielded, the aesthetic overhaul wrought by MTS produced perhaps the indispensable metamorphosis. The new OrthoBike conveys purpose, comfort and ease of use at a glance. Patients feel invited to work hard and do well with it, not only because it's superbly engineered, but because it bespeaks that usefulness in every line.
"Matt understood from the start that we had to convince the people who had to buy OrthoBike and the people who had to use it," Vassilaros said in describing MTS's highly unusual unity of engineering and aesthetic capabilities. "He was great at this – his eye is connected to his heart."
Vassilaros said MTS was also of substantial help in the acquisition and manufacturing phases of his work. "This goes beyond Matt's understanding of materials and assembly," he said, explaining that MTS's years of development work in sourcing manufacturing processes have provided an exceptional ability to guide clients to vendors who can fill orders quickly and economically, maximizing profitability.
Another fundamental advantage of MTS process was an unflinching insistence on doing exactly – and only – the development work needed to make OrthoBike a compelling product. A key to this process is to constantly ask what it makes sense to spend, and taking calculated steps along those lines that regulate the client's investment as if it belonged to MTS.
"I had to trust Matt in this, that his work would deliver every possible bit of bang for the buck," Vassilaros said. With the project largely financed out of personal savings, the ability of MTS to produce superb results and respect budgets was absolutely make-or-break. "I knew we'd only have a chance to sell this with the great design and development that Matt provides. His genius is not only in design and manufacturing, but also in making it happen with the business realities in mind."
Contact us today for these services from MTS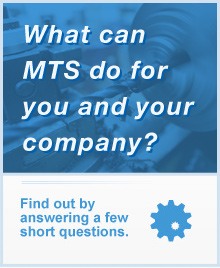 Contact Us
We're set to respond to the widest possible range of product design and product engineering requests.