Contract Manufacturing
Value added contract manufacturing services.
MTS can provide many levels of value added manufacturing services from components to the finished product. This is accomplished by understanding process management and engineering at every level that is as vital to manufacturing success as the design of the product.
We specialize in the following 
manufacturing processes
: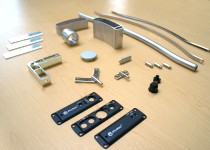 Machining and Fabrication
Precision machining and fabrication are acute, fundamental needs in bringing products profitably to market. MTS boosts value through the development of a fully refined process. With profound systems knowledge and programming skills, we get the details right on the front end and take out errors in the  manufacturing sequence at every stage: extrusion, machined parts, anodizing, labor engineering, bending and forming, CNC machining and more.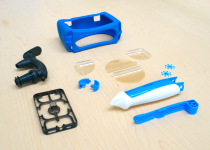 Plastic Molding
Not many vendors ever master the aesthetic/engineering balance that yields ideal results in plastic molding.  This result demands diverse capabilities: design sensitivity, tooling to unforgiving tolerances, world-caliber manufacturing.  MTS helps clients succeed with commodity or specialized resins utilizing advanced techniques such as over molding and gas assist to produce solutions others just can't provide.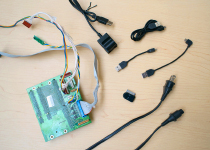 Cable and Harness Assembly
The complexity of this service can be daunting – MTS deploys a spectrum of skills needed to produce reliable, repeatable solutions. A typical assembly contains a complex structure with multiple connections. Taming that complexity in a way consistent with cost effectiveness is something only an experienced firm can provide. We can assist you early in the design and map the best process through the production of completes product.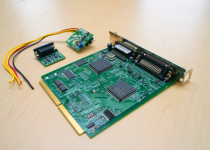 Printed Circuit Board Assembly
This process requires a high level of knowledge in PCBA design and understanding of interaction of materials that may create issues in the design. It requires the specialized understanding and experience to optimize design and control cost. MTS can make the difference in dealing with the complexity of two-sided or multi-layer boards, with narrow tolerances and terminations at varied locations. We can perfect original designs or reconfigure existing ones, making the most of materials, process, and sourcing to squeeze out cost.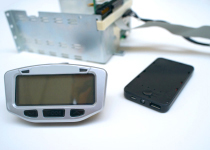 Electromechanical Assembly
The mix of technologies in this working application requires a superior overall grasp of engineering capabilities and manufacturing processes. Cost effectiveness proceeds from integrated control of every process phase – design and sourcing of materials and methods. The proven ability to select from prime suppliers, domestic and international, is a critical MTS advantage, particularly as this assembly work may entail substantial physical labor. Selecting the best vendors and manufacturing procedures and cost controls is essential for our customers to bring products to market.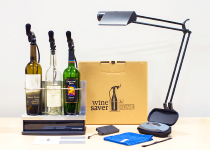 Turnkey Manufacturing
MTS embodies a full arsenal of services from design engineering to manufacturing of customer product. We excel at this capability with exceptional vision and technical expertise to enable us to maximize values and control cost through all the stages of a program, from the concept stage to the receiving dock.
Contact us today for these services from MTS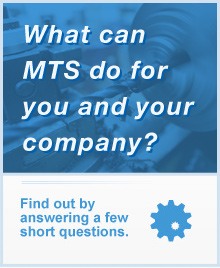 Contact Us
We're set to respond to the widest possible range of product design and product engineering requests.